---
Heaven of our Hearts — Christmas/New Years Message 2013
God is not far away from us. He's as close as can be. Your breath is His presence; your consciousness is His presence - He's your very being and life. We can't find Him outside of us, or in a book, thoughts or words. As soon as we begin searching we're overlooking what is already always here. When we quiet our minds enough to experience the silence of pure awareness, we can ride that flow of silence deep within to discover God's presence in the "heaven of our hearts".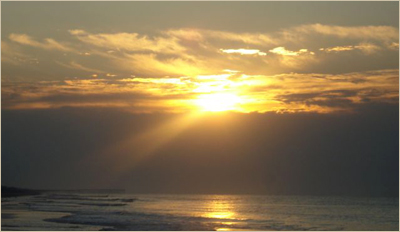 When you discover God within you and know the truth of your oneness with Him, then you begin to see Him in everyone and to see all of creation as His manifestation. That's when you develop unconditional love.
Every breath becomes your meditation when in that breath you're aware of God's presence. Be still and quiet – settle into the awareness of awareness itself – and realize what's already always here. When you experience your Self as love, you're experiencing God, because that love is God's presence within you.
"Cultivate the natural love of your Heart – it's the very presence of God within you" – Sri Yukteswar Giri.
"When you know your Self as Soul, you will have discovered the presence of God within you." - Paramahansa Yogananda
It's my deepest heartfelt prayer that each and every one of you have a blessed and happy holiday season and New Year.
With love, blessings and gratitude,
Freddie